Thanks for dropping by my page. I'm Alice Seba and I have been running a profit-generating online business since 2002. It all started when I was home with my first baby and was determined not to have to go back to work. I took my ability and joy for writing and made it into a full-time business. I'm so glad I took that plunge as the ride has been well worth it.
I love the Internet and the opportunities it brings for working when I want and how I want….all from wherever I have my laptop or iPhone. I also really enjoy helping others do the same, particularly through the cost-effective use of relationship-building content.
If you're looking for resources and help for your content marketing, check these out:
If you're looking to get you immerse yourself in better content marketing that engages your audience and helps you meet your business objectives, be sure to sign up for our free 19-Week Better Content Marketing Course.
 
 
---
All Custom Content creates original content for you including: articles, blog posts, autoresponder messages, ebooks and more. We also do Internet research and transcripts, making your original content creation a snap. Don't have time to publish your content and get it out there? We can do that too.
Get your free content outsourcing guide here…then visit us at AllCustomContent.com.
 
---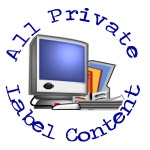 Here's an economical option for voluminous content creation. Purchase ready-made content that you can edit, publish and monetize to suit your own unique business.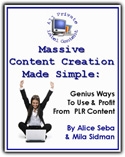 We have monthly memberships that provide you content no specific topics or just purchase a bundle or two for a quick content infusion.
Grab your All Private Label Content here…and remember to sign up for your free how to PLR Tips. When you sign up, you also receive a free copy of of "Massive Content Creation Made Simple".
 
---

And here's my latest project – private label rights too. This one includes step-by-step, fully-illustrated how to tutorials, virtual website tours and more. Get PLR content here.
---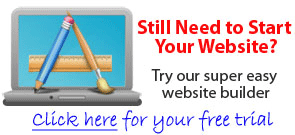 What are you waiting for? Â Take the 10-day free trial here
or watch a website builder demo
---

Follow Me on Twitter:
For a mix of personal & business…and some fun: Follow me
For more content marketing focused tweets: Follow Contentrix
---

Find Contentrix on Facebook:
Click here for Contentrix, All Custom Content & All Private Label Content updates and more.