Another first for the family. My oldest getting ready for karate. He was so excited, he couldn't eat his dinner.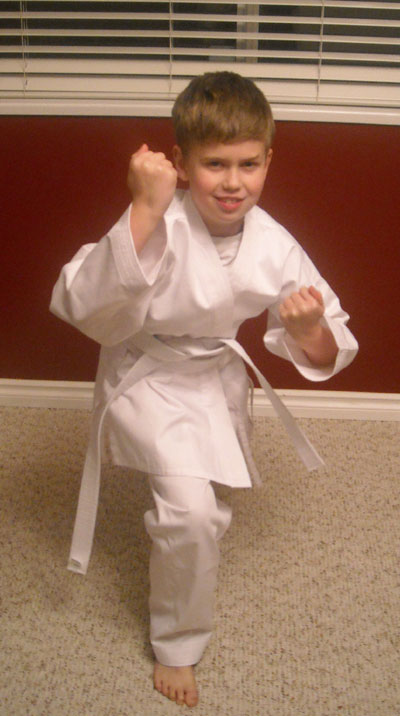 The first class went well and he can't wait for Saturday to go again. As a parent, I am looking forward to the benefits as well particularly, self-discipline and confidence.
They also say the "Karate Kids Oath" at the beginning of the class. Hope it REALLY sinks in!

"Each day I will live by honoring my parents and instructors, practicing to the best of my abilities and by having courtesy and respect for everyone I meet."
Comments
comments