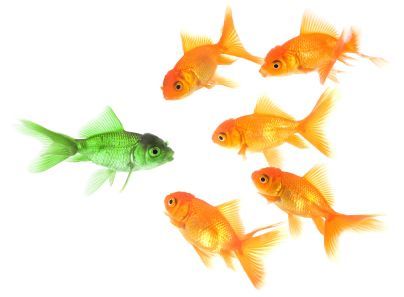 I wish I was an average Twitter user. But unfortunately, I own an online business, so I am exposed to those who want to define how people use Twitter. I am aware that my own post seems to be contradictory to what I am against, but I figure it's good to share a new and fresh perspective now and then.
Whether it's a good perspective or not, I'll let you decide.
So if you are using Twitter, hoping to attract a ton of faithful followers, listen up…cuz you may have been led down the garden path. Do you want to (continue to) be noteworthy and interesting to to your average prospect / customer that's on Twitter? If so, you may want to consider meandering away from this idea of perpetual ENGAGEMENT and heaven forbid, start BROADCASTING more.
No, not simply broadcasting links to your latest product. But broadcasting your thoughts, happenings and other stuff that interests people who really want to FOLLOW you.
I think the key word is FOLLOW. It's what Twitter was born for, but a lot of online business owners just really didn't get…and to large extent, still don't get. The vast majority of Twitter users observe and want to hear what you have to say and if they really find you interesting, they'll probably look at your Twitter profile page on a regular basis. That page is a reflection of you and what you're all about.
So tell me, what's more interesting when viewing someone's page of tweets…nonsensical, half conversations with @ here, @ there and @ everywhere or interesting comments and other useful or entertaining stuff? I'd say it's the latter.
Look at this realistically. We know that way more people visit our blogs than comment. Most people read. Some read and leave, unimpressed, but a large part of your true followers appreciate what you do in complete silence.
Now if you want to tell me that the people who don't want to engage in conversations don't matter and they probably won't turn into a customer…bah! Last I checked my stats, my customer list is a heck of a lot larger than the number of people who "engage" me on a regular basis. And bless them for entrusting me with their hard-earned dollars.
Of course, the hyper-engagement proponents will say that it's not the customers they're after, it's the RELATIONSHIP. Well seriously, if the business relationships you're cultivating on Twitter are that important, I do hope you have ways to connect beyond 140 characters at a time.
Now please don't mistake my thoughts in this post as my instructions on what I think you should do. You do whatcha like…just no need to kill yourself doing it.
Comments
comments